From the November 2017 issue of HealthCare Business News magazine
Welcome to The Best of 2017.
Every year, HealthCare Business News publishes a summary of award recipients from top health care associations. If an association you belong to isn't highlighted in the following pages, let us know and we'll consider them for inclusion in next year's issue.
AAMI

Numed, a well established company in business since 1975 provides a wide range of service options including time & material service, PM only contracts, full service contracts, labor only contracts & system relocation. Call 800 96 Numed for more info.

The AAMI Foundation's Laufman-Greatbatch Award
This is AAMI's most prestigious award. Named after two pioneers in the field — Harold Laufman, M.D. and Wilson Greatbatch, Ph.D. — this highly regarded award honors an individual or group that has made a unique and significant contribution to the advancement of health care technology and systems, service, patient care or patient safety.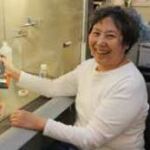 This year's award was presented posthumously to Victoria Hitchins, research microbiologist for the Food and Drug Administration's Center for Devices and Radiological Health. She was killed in a car crash last summer. During her more than 35 years at the FDA, Hitchins helped to improve the regulation of medical devices — specifically in the areas of sterilization, reprocessing and reuse — through her research. And as a longtime participant in AAMI's standards program, cochair of the AAMI Sterilization Standards Committee and leader of the U.S. delegation to ISO/TC 198, which focuses on the sterilization of health care products, Hitchins was a trailblazer for medical device standardization and harmonization worldwide.
ACR
ACR Gold Medals
The American College of Radiology's highest honor, the ACR Gold Medal, is awarded annually to radiologists, radiation oncologists, medical physicists and other scientists for their distinguished and extraordinary service to the ACR or to the discipline of radiology.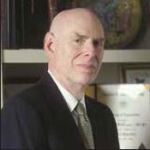 Bruce J. Hillman
, M.D., FACR, is a professor of radiology and medical imaging and public health sciences and former chair of radiology at the University of Virginia, Charlottesville, founding and current editor-in-chief of the Journal of the American College of Radiology and a distinguished health services researcher and clinical trialist. The author of the seminal investigative work on self-referral and inappropriate utilization developed new methods of data analysis and interpretation, paving the way for the application of health services research methodologies to imaging. He is the founding chair of the American College of Radiology Imaging Network, which conducted landmark studies demonstrating the value of digital mammography for breast cancer screening and computed tomography for colon and lung cancer screening.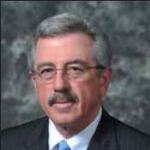 John A. Patti
, M.D., FACR, is a senior lecturer in radiology at Harvard Medical School and thoracic radiologist at Massachusetts General Hospital, both in Boston. During his ACR leadership tenure, he championed and facilitated many critical and acclaimed ACR programs and initiatives, including the Radiology Leadership Institute, the Harvey L. Neiman Health Policy Institute, the American Institute of Radiologic Pathology, ACR Select and created the ACR Commission on International Relations. An expert in imaging economics and health policy, Patti widely communicated the myriad and complicated financial issues related to radiology, advocating for fair payment policies and the understanding of the critical value radiologists contribute to patient care.
Jeffrey C. Weinreb
, M.D., FACR, is a professor and vice chair for strategic planning in the department of radiology and biomedical imaging at Yale-New Haven Hospital/Yale School of Medicine. Weinreb is considered a pioneer in developing clinical magnetic resonance imaging as a highly sensitive imaging technique with ever-increasing utility. He has made significant contributions in quality and safety, MR contrast agents and abdominal, obstetrical and prostatic MR. He has been a strong advocate for maintaining and further developing the ACR Appropriateness Criteria and championed participation in the American Board of Internal Medicine Choosing Wisely initiative.