From the September 2017 issue of HealthCare Business News magazine
Hospitals and health care facility administrators face ever-mounting pressures to reduce rates of hospital-acquired infections (HAIs), not only for enhancing patient safety, but also to ensure proper reimbursements.
In recent years, facilities have been incorporating new cleaning protocols using aggressive disinfectants with broad-spectrum efficacy to kill pathogens such as C. difficile. These protocols include the use of bleach and other chemical disinfectants. The use of such disinfectants to reduce HAIs makes sense, as it ultimately enhances the safety and well-being of vulnerable patients, staff, and visitors to these facilities.
However, one challenge from some disinfectants is the effect on medical equipment surfaces. At issue is that common plastics used for equipment housings can break down after repeated exposure to disinfectants. This means that the surfaces of typical equipment found in health care settings — from ultrasound probes, buttons, and handles to portable patient monitors — can crack, craze or become discolored after repeated exposure. When surfaces craze or crack, disinfectants can penetrate the housing and damage sensitive electronics, requiring equipment repair and premature replacement. Equipment that is designed to last eight to 10 years is suddenly failing early in the life cycle, leading to unanticipated cost overruns.
Beyond issues of equipment failure when medical equipment appears discolored or has a sticky surface as a result of chemical residue, it may give off the impression of being old and worn out. While the equipment may still function properly, clinicians and patients alike may question its effectiveness and safety. This is also causing concern among facility managers as it reflects poorly on a health care facility's overall brand and may lower cleanliness scores.
Therefore, balancing the efficacy of a disinfectant with surface compatibility of medical equipment is becoming increasingly important. Health care personnel are often aware of the effects some disinfectants have with equipment surfaces, and this puts them in a difficult dilemma when choosing certain disinfectants and avoiding others. A facility may, for example, "trade down" from a sporicidal disinfectant to a gentler product, such as a quaternary ammonium. While this may be more forgiving for certain equipment, it could potentially leave facility patients, staff and visitors vulnerable to dangerous pathogens like C. difficile spores.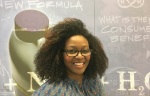 For biomedical engineers and designers of devices and equipment, surface compatibility with disinfectant protocols has not been top of mind. The industry would benefit from greater awareness of the issues involved in reducing HAIs. Some suppliers are helping manufacturers address issues of surface compatibility proactively. Clorox Healthcare, for example, is working with medical equipment manufacturers through its Clorox Healthcare Compatible program to evaluate and test compatibility of its products on common surfaces and equipment in health care settings.
One of the biggest challenges for device manufacturers is that there is no industry standard for surface compatibility. Health care workers have always been more concerned with efficacy, which has resulted in a gap in education about surface compatibility issues. Manufacturers each conduct their own ad hoc testing methods for the materials they select for device housings.
Testing protocol offers potential standard
In an effort to establish a replicable testing protocol, Eastman introduced a four-step test earlier this year that can help manufacturers test plastic materials for impact resistance. The test factors the element of stress in determining chemical resistance. Stress accelerates the effect of a chemical attack, and chemical exposure accelerates the reduction of impact strength. Therefore, the test has proven to be effective at mimicking the effects from exposure to the aggressive, broad-spectrum disinfectants commonly used today.