From the June 2017 issue of HealthCare Business News magazine
PET/CT
Bruker BioSpin
Albira Si
PET imaging is at the forefront of this revolution, and Albira Si, the first commercial SiPM-based PET, is delivering the promise of this technology, full field of view accuracy (FFA), in imaging and quantification. Reinforced by high performance, seamlessly integrated SPECT and CT, and fully compatible with MRI, Albira Si is setting the new standard in what you can expect from the best molecular imaging technology.

Quest Imaging Solutions provides all major brands of surgical c-arms (new and refurbished) and carries a large inventory for purchase or rent. With over 20 years in the medical equipment business we can help you fulfill your equipment needs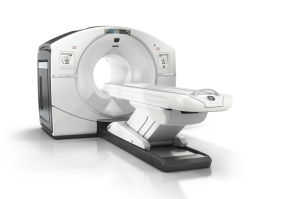 GE
Discovery IQ
Enabling the best possible patient outcomes to more people in more places. Discovery IQ was designed for a personalized approach to patient care – from disease detection through treatment assessment.
* LightBurst PET Detector: Scans in ½ time and ½ dose. Highest NECR & NEMA sensitivity. Largest Axial FOV.
* Quantitative SUV you and your patients can trust.
* 4xs lower dose.
Discovery IQ. Image Quality. Intelligent Quantitation.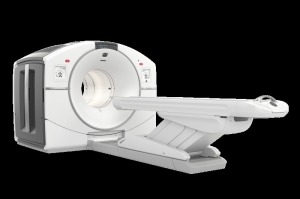 GE
Discovery MI
Created to help you diagnose and stage disease earlier and better guide your treatment strategies, help expand your diagnostic service offerings and provide a more comfortable patient experience with short scan times.
LightBurst Digital Detector: Significantly better small lesion detectability, ½ the time or ½ the dose, up to 2x improvement in volumetric resolution. Quantitative SUV you and your patients can trust. Enhance your clinical excellence in oncology, or expand PET's impact on neurology and cardiology and beyond. Meaningful insights. From your patient to every patient.
GE
Discovery MI DR
A premium PET/CT system with the added flexibility of a standalone diagnostic CT. Delivers accurate, reproducible results referring physicians require and added clinical versatility needed to expand beyond FDG and oncology. LightBurst LBS Detector: Designed for speed and efficiency. High PET sensitivity and count rate performance to image all tracers. Combination of Time-of-Flight and Q.Clear: Most innovative reconstruction technology available. Future ready: Easy upgrade path to Discovery MI to deliver LightBurst Digital Detector technology. Get ready for meaningful insights.