por
Nancy Ryerson
, Staff Writer | February 21, 2013
From the January/February 2013 issue of HealthCare Business News magazine
"The future of" column provides a quick look at predictions for the sector from some of the top minds in the field. This month, we feature Dr. Stanley J. Goldsmith, a leader in the field of nuclear medicine and molecular imaging.
Stanley J. Goldsmith has directed nuclear medicine departments since 1969, when he led the department at the Nassau County Medical Center. He went on to become the director of the department of physics-nuclear medicine at the Mount Sinai Medical Center in New York. From 1992-95, Goldsmith was the clinical director of the nuclear medicine service, attending radiologist and member at the Memorial Sloan-Kettering Cancer Center in New York and professor of radiology at the Cornell University Medical College. In 1995 he became the director of the division of nuclear medicine, department of radiology at The New York Presbyterian Hospital and professor of radiology and medicine at the Weill Medical College of Cornell University, relinquishing his administrative duties in 2012. Currently, he is continuing his clinical, research and educational responsibilities at NYPH-Weill Cornell.
Goldsmith took a little time out of his busy day to talk with DOTmed Business News about what he sees for the future of nuclear medicine and molecular imaging. With a historical perspective backed by decades of experience, he rejected a few popular predictions and made his own guesses about what's really on the horizon.

For those who need to move fast and expand clinical capabilities -- and would love new equipment -- the uCT 550 Advance offers a new fully configured 80-slice CT in up to 2 weeks with routine maintenance and parts and Software Upgrades for Life™ included.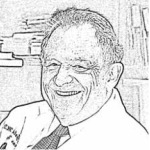 SPECT isn't dead yet, but mini cyclotrons will be.
Some experts predict that PET will replace SPECT completely in the coming years. Goldsmith has more of a practical opinion when it comes to SPECT, guessing that facilities will hold on to older equipment for as long as it works. At the same time, he does predict that in 10 years, SPECT/ CT will be used almost exclusively. As for mini or tabletop cyclotrons, another oft-predicted technology of the future, Goldsmith feels that they would be unnecessary in the U.S., where commercial cyclotrons distribute plenty of radiopharmaceuticals, he says. "The technology is very expensive, and there's not an absolute need for those applications," he says.
PET will lead the way to patient specific diagnosis.
Genetic analysis has started to reveal how a patient's unique inner workings affect responses to chemotherapy, which will lead to better, more targeted treatment, Goldsmith predicts. "I think nuclear medicine including PET is the technique that will open the window to those insights," he says. PET allows physicians to look beyond clinical signs and symptoms into a patient's biochemistry. One example that has already made headlines is the use of PET in Alzheimer's disease research, which Goldsmith predicts will continue to be explored.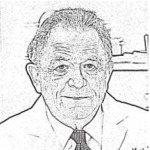 Nuclear medicine practitioners will need to wear several hats.
Like most careers these days, the nuclear medicine field is willing to take on young graduates only if they possess multiple skills. Goldsmith says nuclear medicine is being recognized as an increasingly important subset of radiology, but that many facilities still want diagnostic radiologists. "I think the job market is going to be more and more limited to people who are trained in both specialties," he says. Goldsmith also notes that the rise in nuclear medicine in radiology has contributed to a downward trend in nuclear medicine physicians who are not radiologists. While he says that's "not tragic, in terms of diagnostic imaging," he is concerned about the future of targeted radionuclide therapy, which he says radiologists tend to be less focused on.