Have a new product? Send your press release to pr@dotmed.com.
Nellcor Bedside Respiratory Patient Monitoring System
Covidien has received U.S. Food and Drug Administration 510(k) clearance and European Economic Area (EEA) CE Mark approval for the Covidien Nellcor Bedside Respiratory Patient Monitoring system.

Numed, a well established company in business since 1975 provides a wide range of service options including time & material service, PM only contracts, full service contracts, labor only contracts & system relocation. Call 800 96 Numed for more info.

This new system provides continuous monitoring of blood oxygenation (SpO2) and pulse rate, along with trend data to help clinicians detect and respond to dangerous respiratory events sooner. The system is upgradable onsite.
The system features a color touch-screen graphical user interface and provides a variety of wired and wireless connectivity options to meet the various needs found in different hospital settings. It can connect to the Nellcor OxiNet III Remote Respiratory Monitoring system.
A SatSeconds alarm management feature helps clinicians differentiate between serious and minor events. The monitoring system also features a Saturation Pattern Detection alert for automated, realtime detection of patterns of desaturation.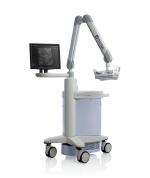 SOMO-V Automated Breast Ultrasound
U-Systems recently announced that the somo-v Automated Breast Ultrasound (ABUS) system has been approved by the U.S. Food and Drug Administration's (FDA) for breast cancer screening as an adjunct to mammography for asymptomatic women with dense breast tissue.
Using proprietary technology to automate the ultrasound imaging process, the U-Systems' somo-v ABUS system was developed specifically for the high-volume, breast cancer screening environment. The somo-VIEWer Advanced 3D Workstation enables fast, accurate review and archiving of patient exams, optimizing breast ultrasound screening workflow.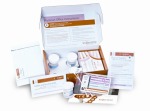 Know Error System launched for Breast Biopsies