By Lynn Carroll and John Schwartz
Even the highest-quality medical care cannot overcome all of the factors patients encounter that lead to poorer health outcomes.
One highly cited study attributes 81% of outcomes to socioeconomic factors and health behaviors and just 16% to clinical care.
The presence of these factors has led health systems to spend billions of dollars helping patients overcome social determinants of health (SDOH) challenges – such as access to healthcare, safe housing and economic stability – and remove non-clinical obstacles to positive outcomes.
Many SDOH interventions align with value-based care (VBC) programs in that they are a lever to reduce higher-cost healthcare utilization in support of more personalized care to drive better outcomes. However, health systems cannot do it all by themselves; instead, success demands that they, the payer, or both partner with community-based organizations (CBOs) that offer expertise and services that contribute to improved physical and mental health for their patients.
The dilemma, particularly where VBC meets CBOs, is not clinical, but rather technological and financial since the community groups are often unaffiliated with the health system. Rising to meet the challenge, Health systems and payers alike are discovering new methods to ensure that comprehensive data is exchanged in a HIPAA-compliant manner while appropriately compensating the CBOs for their services.
Why involve CBOs in VBC programs?
VBC programs by design are consciously focused on wellness, prevention and avoiding high-cost care, such as emergency department (ED) visits and hospitalizations. Because of this, VBC programs are often holistic, factoring both medical and non-medical aspects of an individual into the care plan – addressing the question of how best to keep patients healthy, whether at home or some other setting, and help them understand their options for seeking care.
CBOs and social service agencies can help in this regard as their expertise is primarily focused on patient education and building skills that improve the individual's self-sufficiency. As such, there is a growing consensus that SDOH needs to be taken into account in order to succeed in providing VBC. Providers and payers that align medical and nonmedical data and address SDOH for patients that need such assistance have seen lower costs, improved health equity, and more effective care coordination. Including CBOs in a VBC network creates a broadened, higher-performing set of resources to keep people healthy and at home.
Because CBOs and social services agencies assist in identifying risk factors to suggest targeted care, involving CBOs can deepen the perspective of the patient. Network and data integration with CBOs informs providers with a real-time "completed" or "missed" status of a patient referral to a community organization, thereby closing the loop across delivery partners. With CBO services typically being less expensive than medical services, VBC financial performance also sees a lift.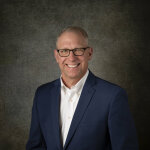 Overcoming technological and financial obstacles
Although understandable due to limited/philanthropic-only sources of funding, CBOs are typically not as technologically advanced as their health system and payer partners, causing challenges in achieving integration. Health Insurance Portability and Accountability Act (HIPAA) compliance for information exchanges with CBOs who may not be viewed as covered entities or business associates under the law is an example of the concerns raised by not accommodating for this technology mismatch. Moreover, the bulk of the data from CBOs is unstructured information not easily integrated into electronic health records (EHRs) and practice management systems, creating more manual and costly data entry for all stakeholders.
Efficiently compensating and tracking spending on non-medical partners such as CBOs can also be challenging. For example, to receive reimbursement, CBOs must be able to submit an invoice either through the health system or directly to the payer. This paper document makes electronic visit verification (EVV), required today for Medicaid home care and on the horizon for other markets, to trigger payment more time-consuming and costly for all partners involved.
Today, health systems and payers can incorporate such unstructured data for their VBC programs while simultaneously coordinating payment for services by layering SDOH capture and payment technology platforms onto their existing infrastructure. The unstructured CBO information can be captured, digitized and extracted for placement into the provider EHR, creating a fully digital longitudinal health record (LHR) – an actionable medical record containing the care continuum. Likewise, this digitized data can be exchanged with and consumed by the payer's care management system to complete the picture for risk-scoring and predictive analytics.
In a typical scenario where a social worker is contracted by a VBC network to inform patients identified with SDOH needs of available services, the layered integration described above would allow the health system and/or payer partner(s) to confirm the "closed loop" on the social worker referral. This is accomplished by obtaining the service completion documentation electronically as well as a detailed invoice from the CBO – both digitized to extract and store the required information. With the verification of service delivered on file and available for authorized partners to view, payment of the digitized invoice can be automated.
Expanding care outside the four walls
Despite the disruption from the pandemic, the value-based care market is expected to grow by 15% per year through 2025, reaching $4 billion. It is likely that the pandemic accelerated the adoption of such care models as providers invested in telehealth and other ways to manage patients remotely. As use of VBC programs grow in the future, health systems need to include CBOs in their networks to prospectively manage risk using the captured SDOH data and the resulting enhanced network performance. To fully capitalize on the value and achieve the awaiting promise of lower cost with improved outcomes, health system and payor partners will also need to support CBO service delivery by digitizing functions like invoicing and compensation by adding this layer to existing infrastructures.
About the authors: Lynn Carroll is the chief operations officer, and John Schwartz, the chief revenue officer, of HSBlox, which enables SDOH risk-stratification, care coordination and permissioned data sharing through its digital health platform.