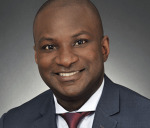 How (and why) modern medical practices are adapting to new market needs
September 10, 2021
By Michael Curry

To call healthcare a dynamic industry is an understatement. Politics, technological advancements, research breakthroughs—these are just a few of the things that drive profound change in healthcare, even when there isn't a pandemic to reveal the flaws in the industry and drive dramatic change.

The COVID-19 pandemic accelerated many of the changes that were already in the works, including the use of video conferencing in diagnostics. Medical practices that didn't make initial investments in critical infrastructure now face a greater challenge moving forward. Today, it's important for these medical practices to adapt to market trends as quickly as possible to not only stay in practice but to deliver the best care possible to patients.

Growth and consolidation in healthcare
Perhaps the most visible change in modern health care is the growth and consolidation of providers and healthcare organizations. A study published in Health Affairs found that the share of US primary care physicians affiliated with vertically integrated health systems increased from 38 percent to 49 percent between 2016 and 2018. A report from Deloitte predicts that this trend is set to continue for the foreseeable future.

As the CEO of Apex Physics Partners, which in recent years has grown to encompass medical physics practices across the country, I've experienced the challenges of growth firsthand. For companies like Apex, the challenge becomes creating an infrastructure that allows the organization to deliver standardized care across their growing platforms. Not only that, but organizations have to do so in a tight economic environment. As they grow and consolidate, healthcare providers must find ways to boost productivity and efficiency while still addressing the public safety challenges posed by COVID-19.

Adaptability and flexibility
Just two years ago, if you had asked healthcare executives their twenty-five top concerns, the health and responsiveness of the supply chain would have been around number twenty-five. Today it's number one. The COVID-19 pandemic tested global supply chains like never before, and nowhere was that clearer than in the healthcare industry, as the world struggled to get PPE, respirators, therapies, and vaccines where they were most needed.

In this area and in others, operational flexibility and the ability to effectively leverage technology are vital. On the technology side, healthcare providers have an opportunity to use sophisticated software and analytics to more effectively manage inventory, to anticipate needs, to and ensure that the supply chain serves all parts of the business equally.

Tackling personnel shortages
The importance of flexibility is perhaps best exemplified by how medical practices have reacted to personnel shortages. Let me offer an example from medical physics. Before the pandemic, hospitals and clinics often insisted on having medical physicists on site when providing care alongside oncologists. However, the shortage of qualified medical physicists forced these places to agree to a hybrid model whereby medical physicists can be on site or consult remotely using video conferencing and other technologies.

This shift isn't only addressing the personnel challenge; it's more cost effective as well. Hospitals are finding that a lot of their profitable departments, including radiology and radiation oncology, are moving away from the "every time you do X procedure, you get X amount" insurance reimbursement model and toward a value-based care model. In a value-based care model, a hospital or clinic has a certain amount of money to deliver a certain result, and the more efficiently they can deliver that result, the more they keep of the fee. And having the flexibility of a hybrid personnel model opens the door to increasing profit without compromising care.

Ensuring a consistent level of care that exceeds regulatory requirements
Again, as healthcare providers consolidate, there's an expectation for providers to offer the same level of care across the whole organization. It's easy to see how growing too quickly can result in care inconsistencies, which is bad for company—and more importantly, bad for patients. Companies are solving this problem by rationing high-quality vendors: another reason why the hybrid on-site and remote model of care is attractive to healthcare providers. Another solution is for healthcare providers to invest in continuing education to ensure more vendors follow the high-quality vendors' principles.

Variation across a large organization is a complex problem, but it's one worth devoting a lot of resources to solving. One big reason is that payors—whether they're private insurance companies or the Centers of Medicare & Medicaid Services—are looking for organizations that can demonstrate operational consistency. The most successful medical practices can show through data that they are reaching, maintaining, and exceeding the bare minimum standards and providing a level of care and service that's good for the patient.

About the author: Michael Curry is the CEO of Apex Physics Partners.