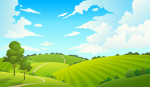 As radiation therapy facilities proliferate, rural areas remain out of reach
November 02, 2020
by
John R. Fischer
, Senior Reporter
Radiation therapy facilities in the U.S. have grown in number by 17% over the past 15 years, but new sites are primarily appearing in urban areas that already have access, while roughly 5% of the U.S. population remains more than 50 miles from the closest facility.

That's what researchers from The University of Texas MD Anderson Cancer Center said this week in their presentation at the ASTRO virtual Annual Meeting.

"If the trends we see in our data were to continue then we would expect a widening of the access gap due to improved access for those moderately close to existing facilities (<25 miles)," lead author Dr. Sean Maroongroge, radiation oncology resident at The University of Texas MD Anderson Cancer Center, told HCB News. "This, in itself, isn't necessarily bad, as improving access to within 10 miles has been shown to impact the types of care patients receive, but we must also continue to advocate for policies to improve access for those furthest away. If we aren't careful, we may continue to see higher cancer incidence rates and poorer outcomes in rural regions despite our advances in translational medicine."

Using data from state regulatory agencies and national dosimetry monitoring organizations, researchers updated a database of radiation therapy clinic locations developed in 2005, and used a web-based program to map facilities that were active between 2018 and 2020. They found the number of facilities rose from 1,987 in 2005 to 2,332 in 2020, with the rate of growth increasing faster for those closest to facilities (within 12.5 miles, from 65.4 to 69.6%) than for those farther away (within 50 miles, from 94.6 to 95.5%).

Roughly 70% of the U.S. population lives within 12.5 miles of a treatment site, according to the researchers. But for the estimated 4.5% who are over 50 miles away, the long travel times are challenging, affecting clinical outcomes, quality of life, and the likelihood of finishing treatment without interruption. It also makes it substantially less likely that such patients will receive treatment and can lead to situations where they opt for unnecessarily aggressive treatment plans.

Maroongroge and his colleagues say one possible reason for this disproportionate growth is overhead costs, with prior research showing possible favoritism in investments for radiation therapy sites in geographic areas with larger populations. The most recent study on the radiation oncology workforce also pointed to physicians choosing to work in urban and suburban locations over rural locations, and another study found that recent graduates entering the field strongly prefer to work in large cities.

"We can either create facilities closer to patients or we can help bring the patients to existing facilities," said Maroongroge. "We can improve incentives for starting and operating radiation therapy facilities in underserved areas by increasing reimbursement or improving regulatory flexibility for practices that serve vulnerable populations. We can help patients better access care from existing facilities by supporting telemedicine for consultations and follow-up visits and by allowing for transportation or lodging support for patients receiving treatment."

The authors plan to validate their findings with additional data sets to better understand populations at risk and identify potential levers to create change. They also will look at access for people who live close to facilities, as challenges in referrals and barriers such as reliance on public transport have been found to negatively affect a patient's ability to receive or complete treatment, even within cities.

"Studies such as this one highlight substantial variation in geographic access to care, but the question remains whether our existing healthcare system reflects what we as a society expect from it, and if not, how we might change it to better suit our needs," said Maroongroge.