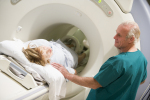 Emory Healthcare shares lessons for keeping CT exam schedules on time
July 28, 2020
by
John R. Fischer
, Senior Reporter
Conducting medical imaging exams as scheduled is a challenge, with many providers often having to delay procedures and extend wait times for patients.

Emory Healthcare found, through a three-month retrospective analysis, that only 11% of its first-of-the-day CT exams were beginning on time, leading to unnecessary delays throughout the rest of the day.

"Our first outpatient procedure appointment time is 8:30 a.m. with patient arrival to the department occurring one hour prior to the scheduled procedure time," said the authors in their report. "Oftentimes, there are significant delays in starting the scheduled 8:30 a.m. outpatient case. This causes several downstream consequences, including a snowball effect with delays in subsequent scheduled procedures and underutilization of the procedural CT scanner."

Located in Atlanta, Georgia, Emory performs more than 800 CT-guided outpatient procedures annually in the department of radiology and imaging sciences at a single site. Scheduling them requires careful coordination and optimization of workflow due to its CT-guided interventional procedure service incorporating both outpatient and inpatient exams, and including biopsies, drain placements, and aspirations.

The authors recorded an average delay of 71 minutes. To address the issue, they turned to the lean and six sigma approach, a team method for improving performance, with the goal of standardizing their process and increasing on-time starts to more than 50% within 20 weeks.

Forming a team of proceduralists, technologists, nurses and administrators — with an administrator who had Six Sigma training leading the effort — Emory mapped out the entire process for admitting a patient into the CT room and beginning the procedure. The time ranged from 62 to 133 minutes, with patient waits and delays captured by turnaround times that measured the number of minutes between the scheduled 8:30 a.m. start time and the actual start time.

The team then performed a root cause analysis (RCA) of the various steps in the process. Most variability and lengthy times were found in nursing preparation of patients and coordination between nurses and CT technologists of when to let the patient enter the CT suite.

The authors chalked this up to a general lack of standardized processes and set time standards, where coordination between areas was required to move the patient through the department. For instance, no established protocol was in place for nursing to identify when the CT suite was ready to accept the patient once he or she was ready for their procedure. There also was no set time for consent to take place upon the patient's arrival, resulting in multiple phone calls and avoidable delays. In addition, not all nurses had access to the point-of-care international normalized ratio (INR) testing device needed to ensure the patient is procedure ready.

Emory orchestrated 14 different "tests of change" to address these issues, including equipping all nurses with access to the point-of-care INR testing device. Three received the most positive feedback:

1. Instituting daily morning huddles at 8:10 a.m., with representatives from each procedural staff role.
2. Eliminating phone calls between nurses and CT techs used to assess readiness for accepting the patient.
3. Setting arrival time to 90 minutes prior to that first 8:30 a.m. appointment instead of an hour beforehand.

With the changes, mean turnaround time dropped from 71.5 minutes to 15.9, a gain of close to 78%. Exams starting on time — defined as within 15 minutes of an appointment — went from 11% to 82%, excluding outliers such as late arrivals.

"Despite initial success with this project, it is imperative that future directions include the development of a permanent system to monitor mean TATs beyond the post-implementation phase," said the authors. "This will help mitigate the possibility of the "Hawthorne effect" or observer effect that may have taken place during our current project. Furthermore, a dedicated assessment and optimization of inpatient procedural workflow is also necessary as there may be overlap in shared resources which could result in potentially avoidable waits and delays of both inpatient and outpatient procedural service lines."

The findings were published in Current Problems in Diagnostic Radiology.