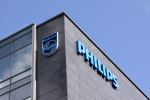 Philips eyes growth in second half of the year, despite 6% decline in Q2 sales
July 21, 2020
by
John R. Fischer
, Senior Reporter
A 6% drop in sales in its second quarter has not deterred Philips' expectations that growth will resume throughout the rest of 2020.

The Dutch-based company, which racked up more than $5 billion (€4.4 billion) in quarterly sales, saw a comparable 9% decline in its Diagnosis & Treatment business from Q2 2019 and a 19% decrease in its Personal Health business, primarily as a consequence of the ongoing COVID-19 pandemic. It did, however, see 14% growth in its Connected Care businesses, as well as a 27% comparable increase in its order intake, that was driven by an increased demand for CT imaging systems, hospital ventilators and patient monitoring systems.

"We now expect to return to growth and improve profitability for the group in the second half of the year, assuming we can indeed convert the existing order book for diagnosis and treatment and connected care," Philips CEO Frans van Houten said during a media call. "Elective procedures are normalizing and consumer demand continues to improve."

Adjusted EBITA margin was 9.5% of sales, down from 11.8% in Q2 2019. Income from operations also dipped from over $400 million (€350) the same time last year to more than $240 million (€229). Operating cash flow rose from under $450 million (€390 million) to over $600 million (€558 million), as did free cash flow from under $200 million (€174 million) to over $350 million (€311 million). The 27% boost in order intake also built on double digit growth achieved in the previous quarter.

Declines in Diagnosis & Treatment businesses were chalked up to the postponement of installations and elective procedures, although diagnostic imaging sales were in line with those of Q2 2019. Ultrasound had a mid-single-digit decrease, while image-guided therapy had a double-digit decline. Comparable order intake also had a double-digit decrease, and the adjusted EBITA margin decreased to 8.6%.

Significant decreases in consumer demand brought down sales for the Personal Health businesses, which saw its adjusted EBITA margin decline to 5.6%, partly offset by cost savings.

The increase for its Connected Care businesses was attributed to double-digit growth in sleep and respiratory care, and mid-single-digit growth in monitoring and analytics. Order intake more than doubled from strong demand for patient monitors and ventilators, and the adjusted EBITA margin rose to 17.8% as additional investments to ramp up production were more than offset by operating leverage. The company tripled the production of hospital ventilators in the quarter and is on track to obtain a planned fourfold increase of 4,000 units per week in July 2020.

Philips also credited its strategic partnerships for its growth, having formed 14 new ones in the second quarter alone, including one with the U.S. Department of Veterans Affairs to expand its tele-critical care program and create the world's largest system for veterans with remote access to intensive care expertise. "In my recollection, that's an unprecedented number in a single quarter," said van Houten.

In addition, the company received FDA clearance for its CX50 and Lumify ultrasound solutions for the management of COVID-19-related lung and cardiac complications, as well as a number of new monitoring solutions with remote monitoring capabilities. These include Philips' IntelliVue Patient Monitors MX750/MX850 for the ICU, Philips' Biosensor BX100 for early patient deterioration detection in the general ward, and in collaboration with BioIntelliSense, the BioSticker medical device to monitor at-risk patients from the hospital to the home.

Philips has since rescheduled all postponed installations and does not expect any further delays. Van Houten says it has shifted commercial efforts to online sales and is enabling virtual visits among hospitals to see and test its equipment. He adds that he foresees the pandemic bringing forth a number of changes among world governments that will help healthcare players prepare and address future pandemics and emergencies.

"I think we can expect, potentially, a wave of government programs that still need to come into action," he said. "In Europe, for example, this is on the agenda of the European Commission to make investments, to heighten preparedness for a further wave of breakouts. If and when those programs happen, that could be additional business. I'm also encouraged to see there is now a dialogue around a European Health data ecosystem, which would be advantageous to bring care to the next level, but also enable research and development to big data and AI."

Income from continuing operations was over $24 million (€213 million), compared to over $29 million (€260 million) in Q2 2019. EPS from continuing operations (diluted) amounted to EUR 0.23; Adjusted EPS amounted to EUR 0.35, compared to EUR 0.42 in Q2 2019.