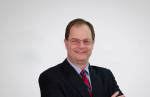 We'll be talking more about fixing interoperability with AI in 2020. Here's why.
February 07, 2020
By David Lareau

For the last several years, health IT folks have been talking about the need for interoperability and the challenge of clinical record sharing. While interoperability between disparate systems and providers is improving, physicians still struggle to access relevant and usable information at the point of care. Providers may be sharing more clinical records, but we're now drowning physicians in a sea of unorganized data.

The topic of artificial intelligence (AI) has also captured our imaginations in recent years as we consider AI's potential for healthcare. We've had to sift through a lot of hype, but in the end, AI does hold promise for enhancing the delivery of care and automating administrative tasks.

As we move into 2020, I predict a convergence of our interoperability and AI conversations as we explore how AI could help fix interoperability.

Here's why.

Clinicians have more data than ever - but lack usable information
Both the private sector and state and federal governments continue to promote interoperability improvements, including the adoption of communication standards and the use of open APIs to facilitate data exchange. In addition, the ONC and Congress are working to eliminate information blocking by providers and vendors.

While the progress is encouraging, we can't measurably improve patient care simply by supplying physicians with more data – because unless it is logically filtered and well-managed, clinicians will end up drowning in data.

For a clinician needing to review a patient's complete medical history, consider how inefficient the process can be:
• The clinician searches through the EHR to find relevant information, including previous lab and test results.
• In addition to reviewing notes generated in his or her own EHR, the clinician opens PDFs or scanned documents that originated from other providers. The clinician must sift through multiple documents to identify details that are relevant to the patient's current problem.
• The clinician might also access the state's HIE or log into the hospital's EHR to find additional information, which again requires wading through multiple pages of notes to find usable information.

Depending on the complexity of the patient's health and treatment, the physician may have an overwhelming amount of available data to review and assess in the 10-15 minutes (or less) allocated for each patient visit. When pressed for time, even the best clinicians can easily overlook pertinent information that is hidden within the huge volume of data.

Rather than flooding physicians with more and more data, we need to deliver them high-value and actionable information within existing workflows in a format that enhances clinical decision-making for each patient encounter. As we work to improve interoperability between disparate systems, let's not overlook the need to empower the physician by improving the identification, interpretation and organization of complex arrays of medical information from multiple sources.

Fixing flawed interoperability efforts with AI solutions
I'm excited about the potential for AI in healthcare – but believe our focus should be on creating solutions that help physicians do their jobs better and not simply tell clinicians what they already know.

For example, physicians don't need a bunch of algorithms to help them diagnose and treat every patient. An experienced physician can quickly diagnose a patient's condition and recommend an appropriate therapy in less time than it takes to enter all the patient's symptoms in the computer.

And while AI-based solutions such as voice recognition might help reduce the time required to document an encounter, a clinician may end up spending more time wading through pages of transcription next time he or she is trying to find critical patient information at the point of care.

Physicians don't need AI technologies that disrupt their workflows or make them less productive. Instead, they need solutions that fix what is broken in healthcare. Interoperability efforts are growing, and providers are sharing more and more clinical data, fueling a greater need for AI-based filtering solutions that transform data into clean, usable information.

To effectively manage data and drive improvements in patient care, we must empower physicians with streamlined clinical workflows that provide real time access to patient- and problem-specific information.

As we move into 2020, we'll see more interoperability initiatives and more data sharing. As we continue to explore the potential of AI, we need to develop more AI-based solutions that improve interoperability, enhance the value of shared information and make data more usable.

If we can successfully deliver impactful AI-based solutions that advance interoperability, we can drive greater physician productivity, improve clinical decision-making, and give clinicians more time for direct patient care.


About the author: David Lareau is CEO of Medicomp Systems, a provider of physician-driven point-of care solutions that fix EHRs.