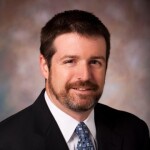 The critical role of artificial intelligence and machine learning in achieving high-value care
February 07, 2020
By Charlie Clarke

High-value care. While it may have slightly different descriptions, regardless of how you may define it, the heart of high-value care is to focus on keeping the patient in mind when making decisions of any kind.

But what is the key to ensuring that each patient receives the best care – from the right test, to the ideal treatment, to the most effective prescription? Increasingly, the healthcare sector is employing artificial intelligence (AI) and machine learning (ML) as critical components for delivering optimal care for each individual.

What is high-value care?
Specifically, The American College of Physicians defines high-value care as an effort to "improve health, avoid harms and eliminate wasteful practices," while the Institute of Health defines it as "the best care for the patient, with the optimal result for the circumstances, delivered at the right price."

Though there may be other commonly accepted definitions, they're all guided by the same common theme. Whether you're reducing the amount of a patient's time spent in the waiting room or the amount of money spent for the appointment, high-value care rallies us around a common goal to ensure each patient gets the right test or prescription for their unique needs.

Providing high-value care starts with access to information, which can empower physicians to make the best possible decision for each patient during a single visit. Fully understanding all aspects of a person's health and well-being – including environmental, societal and hereditary factors – can result in patients getting the treatment they need as soon as possible, which is the foundation of high-value care.

But with packed schedules, limited time to interact with patients and data spread across a multitude of sources, it can be difficult for a busy physician to have enough hours in the day and resources dedicated to collecting and analyzing all pertinent information needed to deliver the best treatment for their patients. This is where technologies such as AI and ML come into play.

The benefits of AI and ML in healthcare
AI and ML use complex algorithms and powerful software to speed analysis of complex medical data coming from disparate sources, and show the relationship between prevention or treatment techniques and patient outcomes. The ability to quickly process huge data sets and foster continued learning can help physicians more effectively determine the best course of action for each of their patients.

AI and ML enhance physicians' expertise, helping them utilize statistical information that backs up their treatment decisions or present alternatives they may not have considered. AI and ML can be valuable in providing primary care physicians with a greater depth of understanding about topics – such as opioid abuse or cancer – with which they may not have specific expertise or a daily experience. And the technologies can even be employed in analyzing lab results to avoid wasting patient time and money on unnecessary tests, preventing drug interactions and supporting more accurate prescribing.

Looking ahead: The promise of AI and ML in delivering high-value care
Today, most healthcare uses of AI and ML are locked up in academic research. Our team estimates that we are only 5% to 10% of the way to using these technologies to their full potential. During the next decade, though, we expect to see an explosion of AI and ML use in clinical practices. The only thing holding this back will be the ability to quickly get the technologies into physician workflows and patient-centric settings.

There may be a fear or perception that AI and ML will replace physicians, and the person-to-person interaction that is a key component of healthcare. But, early evidence indicates that these technologies will actually play an important role in enhancing patient-practitioner relationships.

By leveraging AI and ML in their practices, healthcare providers can have detailed information about a patient's personal health experience, including regular cardiac metrics, sleep habits, glucose levels or other factors that influence well-being, before they even enter the office. Then, the physician can start from a different, more informed, point during an in-person visit. Using these data points, physicians can see if a patient is at a higher or lower risk for disease outcomes, whether past treatments have had a benefit, or changes may be necessary.

As we enter 2020 and a new decade of innovation, the introduction of AI and ML into clinical practice promises to give physicians an unprecedented level of effectiveness during each patient interaction. Ultimately these technologies will save physicians time, and more importantly, allow them to deliver high-value care by ensuring patients get the right treatment, prescription or test right when they need it.

About the author: As senior vice president of technology at hc1, the bioinformatics leader in precision testing and prescribing, Charlie Clarke is responsible for driving execution within the hc1 Software Development and IT Operations departments. He oversees the delivery of new products and features to the hc1 healthcare platform and ensures the continued availability of hc1.com. Prior to hc1, Charlie spent 15 years delivering healthcare technology solutions for Anthem Inc. While at Anthem, he led the delivery of a mission-critical enterprise CRM solution for the Medicare program providing 24×7 technology solutions for more than 55 million Medicare beneficiaries. Prior to Anthem, Charlie delivered ERP solutions with several consulting organizations.