By Kees Wesdorp
Healthcare providers are focused on the care of their patients, as they should be, but oftentimes this means that various other priorities, including the business side of healthcare, get put on autopilot. While this approach is certainly understandable, given the rising pressures and limited resources providers face, it's not beneficial to the hospitals themselves or the larger global healthcare economy long-term. Ironically, it seems that as healthcare providers advise their patients to take a proactive approach to overall personal health and well-being, they themselves sometimes struggle to keep their own organization "healthy".
If hospitals had to undergo a yearly "business health" checkup, how many of them would pass? How many healthcare organizations actively run their practices with continuous short- and long-term improvement gains? How many providers analyze market conditions and patient populations with advanced data analytics to create targeted services or order-to-schedule referral increases? How many are still pursuing transactional relationships with vendors versus strategic partnerships that align investments with key care pathway objectives?
The answer is — not many — and it's not surprising. While several hospitals are successfully and simultaneously achieving both exemplary patient care and business model efficiency, for others, it's just not possible in today's healthcare environment. There is not a "generic prescription" for the business of healthcare; every organization is different. The remedy must take into account many variables, just like the tailored treatments for the patients they care for each day.
One of the biggest factors is that many of today's traditional healthcare business models have restrained capital. When capital resources are constrained, hospitals operate in a cost-cutting, sometimes shortsighted, reactive mode rather than a strategic, continuous improvement, proactive mode. A misaligned incentive structure and piecemeal approach to capital planning and strategic purchasing doesn't work anymore. With the focus shifting to value-based care, traditional business models will only continue to put more pressure on healthcare organizations as they strive to deliver on the goals of the Quadruple Aim: improving the patient and staff experience, improving health outcomes and lowering the cost of care.
Ultimately, in every market and every region, healthcare providers are trying to increase the quality of care while also decreasing the cost of care. The industry is fundamentally shifting toward integrated solutions that augment imaging equipment with software applications, informatics, and artificial intelligence as well as workflow tools that make imaging innovation more impactful to patient care, staff workflow and business objectives. When it comes to radiology, hospitals aren't looking for imaging vendors to drop off a scanner and walk away; they want value within and on top of that scanner. Value, in this case, is defined based on tangible outcomes that leverage capabilities across the organization for clinical, workflow and operational performance improvement at the enterprise level.
To create more value, the industry needs to find new ways of working and more flexible business models. These business models will take shape in a variety of ways including: shared risk models or performance-based partnerships, software-as-a-service, flexible financing options or even enabling technology platforms that support a new, distributed model for services. The key point here is that we need different ways of looking at the business model of healthcare against the global economy of healthcare with tailored and effective solutions that provide patient value and business efficiency in tandem.
For example, with a risk-based model, hospitals might work with vendors to secure a lower initial purchase price on a technology innovation by agreeing upon quality metrics that enable the supplier to recapture some of the benefits based on the technology's performance later. In this way, both parties are a part of a strategic partnership where they take shared accountability for delivering technology value long-term, in order to reduce the upfront capital expenditure for the hospital and deliver a better standard of care in the short-term. Or, it could be the creation of a new radiology-as-a-service outsourcing business model in which imaging expertise is shared through an enabling platform for a more cost-effective, global or regional approach to healthcare when access to care and expert radiology resources are limited.
As these new business models become more prevalent, we'll need a new kind of mindset to deliver on value based care. A mindset of not just looking for a "scanner" but a partner with whom solutions can be created that deliver on the Quadruple Aim. A partner that can help identify the problem and the many contributing factors involved, and then devise a strategy with a broader systems view of healthcare to help solve it. These strategic partners will work alongside them in a consultative, outcomes-focused approach to optimize the utilization of technology, pursue clinical innovation goals or address specific care pathways. In this way, healthcare systems get more than just a "checkup", but a real prescription for success that will help them to analyze and understand their challenges — from a clinical, operational and financial view.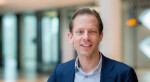 It's time to reinvent the supplier-provider relationship in healthcare toward value creation. Flexible business models, integrated solutions and strategic partnerships will provide the 360-degree solution that will help healthcare providers keep both their patients — and their business — healthy for the long-term.
About the author: Kees Wesdorp is the business leader for diagnostic imaging at Philips