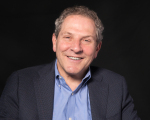 Q & A with Joel Seligman, president and CEO of Northern Westchester Hospital
July 05, 2019
by
Sean Ruck
, Contributing Editor
HealthCare Business News spoke with Joel Seligman, president and CEO of Northern Westchester Hospital to learn more about his background and about NWH.

HCB News: What inspired you to pursue a career in healthcare?
Joel Seligman: I wanted a career helping people. It could have been healthcare, social services, education. But I was given an opportunity right out of college to work in a hospital. I saw the importance of what they do and the way they could impact things in a positive way and one thing led to another. I've been in healthcare my whole career.

HCB News: How long have you been with Northern Westchester Hospital?
JS: I've been here 18 years.

HCB News: What attracts staff?
JS: In general, I think healthcare professionals want to work in a high-quality organization. They want to work at the top of their game. They want to have access to a team that's smart and well trained. They want to work in an environment that's caring and supportive of one another. They want modern technology. In our case, all of this is evidenced by the fact that we've received Magnet Recognition for excellence in nursing. This recognition tells nurses that high standards of nursing care and professional development are a priority here, and that resonates with nurses. For physicians in particular, they're looking at the technology and infrastructure of the hospital, which includes that high-quality nursing care, intensive care units, hospitalists — they want to know that their patients are going to be safe here and get great care, and that's what we're able to offer them.

We don't really have a problem filling any staffing positions. It's a self-fulfilling prophecy to some degree. As you hire and retain high-quality staff, they attract more high-quality staff.

HCB News: Are there any type of staffing positions more difficult to fill than others?
JS: In general, no. From time to time, there may be a challenge with a highly-specific role — like an MRI technician or a blood bank lab tech. In general, we're a hospital where people want to work; we have a lot of people applying when a position opens. It helps that we have access to a large geography. We also have highways nearby which is key. If we didn't have them, people wouldn't be coming from Connecticut, Dutchess County or the Bronx. But since we're reasonably accessible to people who live 30 or 40 miles away, that's a pretty big market.

HCB News: What do you feel makes Northern Westchester Hospital unique?
JS: I think there are two things. One is our long-standing commitment to be a leader in patient-centered care. We were one of the first hospitals in the country to become a Planetree Designated Patient-Centered Hospital. We have since been re-designated three times with Distinction, and we continue to advance on that journey every year. So yes, the number one thing that's different here is the commitment to engaging patients and their families. We do that in a whole variety of ways, including inviting patients and caregivers to be part of the teams that design and evaluate the processes and programs here at NWH. As an industry we're constantly learning how to put patients at the center of our decision-making process, and as a hospital too. So top of the list is patient engagement.



HCB News: What is the makeup of your patient population?
JS: For in-patient last year we're about 40 percent Medicare, about 40 percent commercially insured, 15 percent Medicaid, and 5 percent other. Relatively speaking, that's a very favorable payor mix compared to most hospitals in New York.

HCB News: What is Northern Westchester best known for in regard to medical procedures?
JS: Several things. I'll start by saying that any hospital has to become clinically sophisticated to be relevant and important. That's because the things we did in hospitals 10 or 20 years ago don't even occur any more. Our strategy here is to become more and more clinically advanced. We've done that in our cancer programs where we have an amazing group of specialists and subspecialists with all the technology they need, with a health and wellness program wrapped around it so that our patient experience is second-to-none.



The third thing is high-risk obstetrics and advanced neonatology care. We are a Level III neonatology program in New York State which is the highest level a community hospital can be. We deliver over 1,600 babies a year, many of them high-risk and they do extraordinarily well in this hospital. We have around-the-clock on-site obstetrics, anesthesia, neonatology all on-site around the clock. It's a very strong neonatology and mother/baby program. And we can offer families private rooms.

Our ER is at the 98 percentage nationally in patient experience, which is the number one community satisfier. I could go on all day!

HCB News: Can you talk about challenges for Northern Westchester?
JS: We're all part of a healthcare system that wants to transform and become more value-based. A huge part of our priority here is to focus on patients and what happens to patients before they get here and after they leave. Yet, we live in a payment system that is stuck in time decades earlier. It's still paying for volume, paying for the most advanced things you could do in the building, but neglecting the things that could keep people out of the hospital. The payment system is so misaligned with the way we know the healthcare system wants to be restructured.

HCB News: New York has struggled with a measles outbreak and the governor recently moved to end religious exemptions for immunizations — has Northern Westchester encountered any cases?
JS: The U.S. is seeing the highest numbers of measles cases that it's seen in decades, and there is an outbreak in our region. We are on alert and are taking precautions to protect our patients, visitors and staff.

I believe we've seen one or two children in the hospital. We have a clinical staff member outside our emergency room 24 hours a day to assess people before they enter the building and reroute them if necessary. We're doing all of this out of an abundance of caution to protect everyone. We have to stay in a state of readiness because it's a dangerous situation.



Our facility is equipped and staff are well-trained. Our emergency department is state-of-the-art, with decontamination bays in the back. We're prepared to handle these situations.

HCB News: Is there any recent development you'd like to talk about?
JS: The area where we've been developing the most is in the community health and the preventive sphere. We recently launched a Community Care Team, which is a multi-agency collaboration to improve care coordination among high-risk, high need populations. We're soon to open the Center for Healthy Living which is a community health navigation and education center. We have a President's Junior Leadership Council, comprising 52 area high school students who are currently focused on the health risks of overuse of smartphones and other digital devices. What does it mean to have your life commandeered by the device in your pocket? We'll be working with them for best practices and curriculum, which we'll deliver in schools and other community settings.
There's a lot we're excited about.

HCB News: Pick one technology or change in process to take place over the next five years to talk about.
JS: I think care within the home, which incorporates telemedicine and house call programs, home monitoring systems and smart home systems . . . the theme is aging in place. We have an aging population. How do we connect them? Not only in healthcare, but socially. Because we see so much depression and isolation in the elderly. We want to work to ensure they can live happy lives and that the quality of life is as good as it can be.