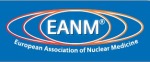 Traveling to EANM
October 12, 2016
This week, I am traveling to the European Association of Nuclear Medicine meeting. In a way, this makes three shows in a row for me that have a heavy focus on curing cancer.

SNMMI was a great show with a lot of new and interesting innovations.

Next was ASTRO which was also a great show.

I have been told to expect a different kind of innovation in Europe at the EANM. In part, this is because the FDA is not a factor in Europe.

Generally speaking, I find Europe a more complicated place to do business. Even though the European Union exists, doing business across borders is complicated and every country has its own rules and regulations. However, it seems to me from 5,000 feet in the air that the regulatory authorities — when it comes to introducing new products and new health care solutions — are easier to navigate.

As a result, innovation takes less time and it is easier.

I am not sure which is better because I really have not studied the issue at length but if I had to guess, my guess would be that we have a little more bureaucracy than is really needed.

In any event, I am optimistic and hoping I will see some new and interesting products. These are products that will probably, eventually find their way into the United States because our health care system is the biggest consumer on the planet.

One thing I will say, there is a tremendous effort within the health care community, the research community and the scientific community to eradicate cancer and the molecular imaging specialists and oncology specialists are leading that charge.

I am very much looking forward to the show and I will try to give you a report on it next Wednesday, October 19th before I board the plane to return home.