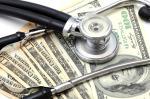 More bang for your buck: Special Procedures
March 30, 2015
by
Lisa Chamoff
, Contributing Reporter
Keeping the blood flowing through a cath/angio lab

Just as patients need to keep their cardiovascular systems in good shape, hospitals also have to make sure that cath/angio labs continue to run smoothly. It may take a lot of money and time, but industry professionals say it's worth the extra effort.

Maintenance
"Multi-specialty cath/angio labs can cost tens of thousands annually to properly repair and maintain" says Dan Wheeler, president of Transtate Equipment Company, which provides on-site service and parts for GE, Siemens, and Philips equipment used in cardiology, neurology, radiology and vascular surgery.

Preventive maintenance is especially important to eliminate problems that occur during a case and to reduce equipment failures and downtime. Wheeler indicated Joint Commission checks maintenance records for all imaging equipment in the critical care area. CMS looks at those records and, in some cases, they are suspending reimbursements if facilities are not keeping equipment compliant.

"There's still some misconception in some hospitals that you can make up preventative maintenance programs for cath/ angio equipment as you go," Wheeler says. "CMS is checking that. It's important to follow OEM guidelines, including guidelines for frequency of preventative maintenance." It's also important to exercise some common sense to head-off problems Wheeler says. "If you saw that a cord was being pulled out of a foot pedal, or a table side controller, you would want to either replace or repair that," he says.

Preventative maintenance is much more important than repairing a loose cable. It also includes cleaning cabinets for dust and infiltrates, replacing worn parts and cables, and servicing moving equipment joints. Calibration of digital detectors and X-ray tubes are also critical to maintain image quality and expected radiation dose, Wheeler says.

Equipment error logs should be examined during preventative maintenance. Error logs can indicate a history of intermittent problems that can guide the engineer to recommend and perform corrective maintenance before a significant problem interrupts a patient procedure.

Preventative maintenance can take hours or even days, especially if corrective maintenance is required. Hospital patient procedure schedules often have to be interrupted to perform preventative maintenance.

Purchases
The refurbished market is growing for cath/angio labs, says Phil Ebel, X-ray and cath/angio product specialist for Bay Shore Medical, which purchases used diagnostic imaging equipment globally. "At this point in time, a good supply of first and second generation flat detector systems have started to become available in the used market," Ebel says.

When buying refurbished cath/angio labs, Ebel advises facilities to check out any company providing and/or installing the equipment. "It's probably worth going to visit a previous job that they've completed just to make sure that the system is running well," Ebel says. "When purchasing refurbished cath/angio labs, especially with today's digital flat detector systems, a facility is making a substantial capital investment."

Getting a service contract is especially important when purchasing refurbished cath/ angio equipment. "You lose the detector on a digital system, it might cost you as much as you paid for an entire system," Ebel says.

There's also a growing aftermarket for used flat panel detectors, says Dale Cover Jr., president and chief operating officer of the Radiological Service Training Institute, which provides training for service engineers and refurbished parts through a division called RSTI Exchange. If a flat panel detector dies and a facility doesn't have it in the capital budget to replace the machine for another few years, they can replace the detector with a used one for half the price.

"They might want to wait a couple of years to get newest technology," Cover says. Facilities should always make sure the refurbished detector has been tested and still meets manufacturer specifications, Cover says.