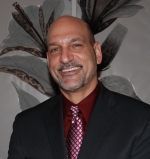 Finding a balance between service costs and calculated risk
May 01, 2014
Finding the balance between service costs and calculated risks

William W. Lauver, manager of clinical engineering system wide services at Allegheny Health Network in Pennsylvania took time out of his busy schedule to speak with DOTmed HealthCare Business News about what it takes to effectively manage a facility's equipment service needs.

HCBN: Allegheny Health Network runs a large network of hospitals in Western Pennsylvania. What kinds of challenges does this present when you try to balance equipment service costs and risk?

WL: Whether you run a small health clinic or a large health system, we all face the same challenges when it comes to equipment service costs and risk. One risk that cannot be compromised, however, is patient safety. With that said, we can now address the financial risk associated with equipment service.

When large health systems with reasonably standardized OEMs are involved, keenly negotiated OEM master "shared service" agreements are usually the best solution. This requires a highly trained in-house clinical engineering staff. The OEM provides technical training, diagnostic service software, technical support, parts, and backup labor as needed. A fixed maintenance cost for the health system and a fixed revenue stream for the OEM are now provided. Both parties can more effectively manage their book of business moving forward. The master agreement will include most, if not all, of the OEMs equipment. Doing this allows very aggressive pricing as financial risk is spread across a large base of equipment — it brings economies of scale to the table. In addition, the OEMs full-time employee commitment is minimized due to the presence of the highly trained in-house clinical engineering staff. The key to success here is true partnering. The OEM must treat the in-house staff as they do their own field service engineers, at least as much as possible. In turn, the inhouse staff must provide the OEM with a high-level of dedication to cost effectively repair equipment and execute proper routine maintenance. No board jockeying or shotgun approaches are welcome here. If mutually agreed upon, the in-house staff can also utilize second sourced parts and solutions when they are more cost-effective. In-house personnel has, at times, a little more flexibility and latitude than the OEM field service engineers do when it comes to executing creative, yet safe and effective solutions. Don't be fooled here though, if effective negotiations do not take place, and true partnering does not exist, you will be left with a short-lived plan of attack.



As the equipment base becomes smaller or more diverse in the OEM presence, the master agreement becomes more difficult to develop. When this condition exists the best solution is still built around a highly skilled in-house clinical engineering staff, but the approach is a little different. You must now develop and implement strategic, rather than broad based, OEM service agreements. These will be implemented where highly proprietary and expensive parts are involved, which are not available within the second source market. Second sourced parts become a huge value in this model. You will need to develop relationships, and/ or agreements, with quality second source parts suppliers, which in turn get you away from high priced OEM parts costs. It must be noted that both solutions discussed are built around an effective and highly trained in-house clinical engineering team. The ownership and accountability of being directly employed by the health care provider is immensely valuable. In-sourcing negates the need to "make margin" on equipment repairs and routine maintenance, and also provides the most rapid response capability. Another notable aspect is both solutions have a place for second sourced parts and the use of specialty ISOs.

HCBN: How have you overcome some of those challenges?

WL: Overcoming equipment maintenance challenges is an ongoing process in almost all situations. New technology and evolving regulatory requirements are constantly being presented and evaluated.



At the moment, we are still in the process of overcoming some of these challenges by intelligently exercising the service strategies we have been discussing along with standardizing our OEM presence. We are also sharing our in-house staff more fluidly across the entire health system. Having the right talent in the right spot at the right time provides a huge advantage.

We also focus on team building and effective communications. We engage in daily "Call to C.A.R.E. Huddles" where communication and team building take place. We are also focused on interdisciplinary collaboration in order to best utilize our equipment and FTE resources across the board. Equipment must be available to deliver quality health care, and "smart" scheduling allows for effective equipment utilization and the performance of routine maintenance during normal working hours. It does little good to have the clinical engineering technical staff working after hours performing routine maintenance only to leave a void during normal working hours when most equipment failures take place. Routine maintenance is required to be performed on schedule by the regulatory authorities, and if not done so, serious repercussions are at stake. Conversely, if equipment issues are not addressed in a timely manner during normal hospital operations, equally serious repercussions could be realized.


HCBN: Most hospitals rely on a mix of third-party service (ISOs), in-house service and OEM contracts. What has your hospital system normally done and have you seen any recent change in this?

WL: We use all three of the solutions you mention routinely. The biggest change in recent times involve more aggressively utilizing quality third party parts supplies and specialty ISOs while more fluidly sharing the clinical engineering technical and administrative staff across the system. We have also become more heavily involved in process improvement, equipment utilization, and cost savings initiatives across the health system.



HCBN: How does equipment service and maintenance represent a large portion of your facility's overall operating costs and is there any way to get around this?

WL: Although equipment service does not represent the lion's share of the overall operating costs, it is certainly a substantial line item on the financial ledgers. Unfortunately, there is no way around this, but wise execution of the service options we have been discussing minimizes these costs. Prudent fiscal and resource management is the name of the game. Having the right administrative and technical talent is essential to get the job done in a most cost effective and safe manner.


HCBN: Have any successful efforts been made to try to save money on equipment maintenance and costs? Anything you can share that might be helpful to other facilities looking to reduce costs?

WL: Absolutely! We recently experienced a heat exchanger oil leak on a CT scanner, which caused X-ray tube arching due to air infiltration. The OEM solution was to replace the heat exchanger and the X-ray tube at a huge cost. Through due diligence involving clinical engineering and PartsSource Inc., an out of state specialty ISO was located and the tube was purged of air without removing it from the scanner. The tube was saved and the final cost was 17.5 percent of the OEM solution. This equates to an 82.5 percent cost savings. This required the collaborative efforts and buy-in of the medical staff, the chief financial officer, the vice president of operations, the director of radiology, patient schedulers, clinical engineering, a specialty ISO, and PartsSource. Take note of how many folks worked together in harmony here. The full team approach is the best and quickest way to achieve spectacular results. Just under six figures was saved in one smooth sweep and quality patient care was still provided. This is just one example of many.