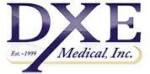 4 things to consider when purchasing recertified equipment
October 14, 2013
By Frank West

Purchasing a new fleet of equipment, or even just one unit, can be stressful during these hard economic times. Opting for recertified rather than new equipment might be the answer for you. As a professional with 24 years in the biomedical industry, I fully back the use of recertified equipment and believe it can be just as effective and trustworthy as buying new. However, before you buy, make sure to consider these four questions.

1.) How can recertified equipment save you money?

Of course, the major benefit of recertified equipment is its lower price tag. You may be able to purchase two recertified units for the cost of one unit. Purchasing a piece of recertified equipment generally means you will also be working with a company who has their own biomed staff and capabilities. They will likely be able to offer you a warranty for your recertified unit, creating added value and life span for your purchase. If your unit needs repairs or maintenance, these types of companies will also be able to perform these services with in-house biomedical technicians lessening the number of channels needed to service your equipment. Loaner programs may also be available, which grant you peace of mind ensuring that your facility or community never goes unprotected.

2.) How does recertified equipment compare to new equipment?

Recertified EMS equipment is a reliable piece of equipment that functions just as well as new equipment. The process for creating refurbished EMS equipment is laborious and equipment goes through an intense checkout before being sold back into the healthcare market.Companies that supply refurbished EMS equipment are responsible for the latest upgrades, repairs, cleaning, and preparing the equipment before it is resold. The equipment is continuously tested throughout the refurbishing process to ensure that it functions properly and meets the manufactures specifications. When one looks at a refurbished piece of EMS equipment it is not much different than a new piece of EMS equipment. The number one difference is cost. Much like buying a new car, as soon as a new piece of equipment is acquired it depreciates by as much as 20%.

3.) How do refurbishment and recertification processes vary?

When shopping for used equipment, you are likely to run into a number of terms used to describe a piece of equipment's condition including certified, refurbished, or recertified. The biomedical industry has not established any set definition of these terms, so what you can expect varies by company. Properly recertified or refurbishment equipment will have gone through a complete repair and checkout process by a certified biomedical tech; however, some companies may sell products as is without proper performance checks.

4.) How can you make sure you are purchasing truly recertified equipment?

To ensure you purchase recertified equipment from a trustworthy and professional biomedical refurbishing facility, make sure to ask these five questions. Don't be afraid to push for answers and expect satisfactory responses before making a purchase.

1.) How were the biomedical engineers trained on the equipment they are refurbishing?
2.) Is the company you are buying the equipment from licensed and bonded?
3.) Does the refurbishing company offer a warranty and service support on the products they supply?
4.) What steps are they taking to recertify equipment? There should be a full system check out and validation and documentation of all test parameters.
5.) Do they support their own products and do they have parts and service capabilities?

On a final note, it is always worthwhile to get references when purchasing recertified equipment.

In close, recertified EMS equipment for hospitals, surgical centers, and medical facilities offers great financial benefits especially in an ever-changing healthcare market where budgets are getting smaller and organizations can't afford to splurge like they use to. The number one difference between recertified equipment and new equipment is cost. Why buy one unit when you can have two at the same price?

Frank is the Director of Biomedical Operations for DXE Medical, a Sarnova company. He has an extensive background in the biomedical industry and has previously worked for GE and Thermo-Fisher Scientific.