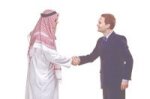 Arab Health 2012: A sneak peek behind the canvas
January 13, 2012
by
Diana Bradley
, Staff Writer
37 years ago, under canvas on a patch of land, a pocket-sized trade show called Arab Health was born. Only four years later, organizers had to charter a cruise ship to moor alongside the exhibition, as surrounding Dubai hotels couldn't keep up with the attendees' demand for accommodation. Transpiring Jan. 23-26 at Dubai World Trade Center, Arab Health has evolved into the largest health care exhibition and congress in the Middle East – and it's getting bigger.

In 2010, four new Sheikh Saeed halls added over 25,000sqm to existing exhibition space at the Dubai International Convention and Exhibition Center, allowing Arab Health to expand by more than 20 percent in size from previous years. The exhibition's rapid growth reflects the increasing importance of the Middle East as a global health care hub, according to Simon Page, managing director of Life Sciences, Informa Exhibitions, whom organized the event.

"Early exhibitors tended to specialise in hospital supplies, providing beds, bandages and scanning equipment; but even in the early days, there were a number of specialist participants," he said. "As Dubai and the United Arab Emirates developed and grew, so did the need for health care facilities and infrastructure."

Providing a platform for the global health care market – particularly: North America, Europe, Asia, Australasia, South America and the Middle East – Arab Health's attendees can meet, learn, network and do business. A wide range of health care companies, services and products, including leading manufacturers, wholesalers and distributors, along with various seniority levels are attracted to Arab Health; even Britain's Queen Elizabeth II visited the exhibition in 1979.

"We are just as likely to attract a locally based nurse, as a hospital CEO from New York," said Page.

Fresh features
Sponsored by the Cleveland Clinic Center for Continuing Education, this year's four-day event will see over 71,940 health care professionals in attendance; more than 3,000 exhibiting companies from around the world; 36 international pavilions; exhibitors from more than 60 countries; and a regional industry worth $80 billion per year.

The Arab Health Congress has 17 conferences scheduled to take place at the exhibition and will provide the opportunity to earn Continuing Medical Education credit. Conferences on biomedical engineering, medical education, psychiatry, histopathology and wound care will premier at this year's event.

"Since 2004, I have been a delegate at [the Arab Health Congress'] Imaging and Diagnostics conference," said Dr. Yasar Mehdi, radiologist at Fujairah Hospital, UAE. "Over the years, I have seen it grow tremendously; in fact, I believe it has been a complete sell out for the past couple of years. I have always felt that the conference focuses on particular issues relevant to radiologists and radiographers, like myself, working in the region."

Another conference running during the Arab Health Congress is the Leaders in Healthcare event, aiming to remain one step ahead of the ever-evolving health care sector in the Middle East and North Africa region. This year's theme is "Patient Experience", addressing the importance and impact of PE at a national level by integrating it into the 10-year vision. The conference will then discuss PE's commercial viability by monetizing its emotional value and measuring its success.

"Hospitals have now realised the importance of their core cliental: the patient," said Page. "Consequently, health care now revolves around the patient and not vice versa."

Included in this year's highlights are the Arab Health Achievement Awards, held to celebrate the Arab region's future generation of clinicians. Two new award categories include: The Young Surgeon of the Year Award and he Cleveland Clinic Young Clinician of the Year Award. Other additions to Arab Health include four new country pavilions -- Hungary, Bulgaria, Chile and Portugal.

Tiptop trends
The latest World Health Organisation data states Gulf Cooperation Council countries spend around $18 billion on health care annually, most of which is government funded. Health care systems in the Gulf region currently face increasing health care demand and expenditures triggered mainly by a growing and ageing population. With recent growth trends indicating the pharmaceutical sector of the GCC will touch $7.6 billion by 2014 and grow to $9.6 billion by 2019, foreign direct investment into the sector will increase, according to Page.

"By acknowledging the current trends in the market and identifying the niche opportunities available for our exhibitors, Arab Health continues to be the preferred platform for our customers to market their products, garner intelligence, debate industry issues and network with each other," he added.