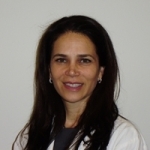 Dialyzer sterilization method could cause excessive bleeding
October 18, 2011
by
Diana Bradley
, Staff Writer
Electron beam sterilized hemodialysis machine membranes have been found to cause thrombocytopenia -- a condition that causes excessive bleeding due to a decrease of platelets in the blood -- in patients, according to a study to be published Oct. 19 in The Journal of the American Medical Association.

"Shortly after our unit started using dialyzers that were e-beam sterilized, we began noticing a phenomenon of more and more patients having unexplained cases of thrombocytopenia," lead researcher Dr. Mercedeh Kiaii, F.R.C.P.C., of the University of British Columbia, Vancouver, told DOTmed News in a telephone interview. "I contacted the medical directors of the other dialysis units in my provincial network, who were also using e-beam sterilized dialyzers, and they too were noticing unexplainable incidents of thrombocytopenia."

Between April 2009 and November 2010, Kiaii and colleagues analyzed 2,146 HD patients in British Columbia and the southern Alberta province to determine thrombocytopenia's root-cause and prevalence. E-beam sterilized dialyzers are popular in the U.S. and Canada, though not as widely used in Europe.

"There are a lot of good things about the e-beam sterilization technique, so it has gained a lot if interest over the years," Kiaii said. "Previously, we only knew of one patient affected by thrombocytopenia due to e-beam sterilized HD machine membranes. Recently, some other patient case reports have also cited e-beam sterilization as a possible cause of dialysis-induced thrombocytopenia -- these have been recently published."

In the current study, following use of non-e-beam sterilized dialyzers, 120 patients (6.7 percent) had platelet counts of less than 100 x 103/µL; 167 patients (9.4 percent) had decreased platelet counts of greater than 15 percent; and 38 patients (2.1 percent) met both criteria. Post-dialysis, patients showed significant reductions in thrombocytopenia.

However, using an e-beam sterilized dialyzer resulted in a 2.5 times increased risk of significant thrombocytopenia.

"One important observation we made was that if you specifically didn't do blood work before and after the dialysis procedure, it was easy to miss [the incidence of thrombocytopenia]," said Kiaii.

Precise details regarding exactly how e-beam sterilization causes thrombocytopenia are still foggy, as are the clinical implications. Even current technologically advanced dialyzer devices can cause thrombocytopenia, according to Kiaii.

"This is something that can affect many patients, unless everybody is aware of the situation," said Kiaii. "It would be important and exciting to learn the physiology and the mechanism about why this is happening."

It is rare, but a range of adverse reactions, from thrombocytopenia to allergies, can occur in response to blood tubing, dialyzer membranes and dialysis solutions. These are all issues that are constantly occurring and there is an ongoing quality assurance that's going on in every dialysis unit, she noted.

"As for the future of the dialysis sector, I think now there will be an awareness of the method that manufacturers are using to sterilize dialyzers; manufacturers are quite interested in making sure their products are safe," said Kiaii. "Most dialysis units and physicians should refrain from using e-beam sterilized dialyzers until further studies can be done."